How Yolo Group is reaping the benefits of ONE's next generation banking and payments solution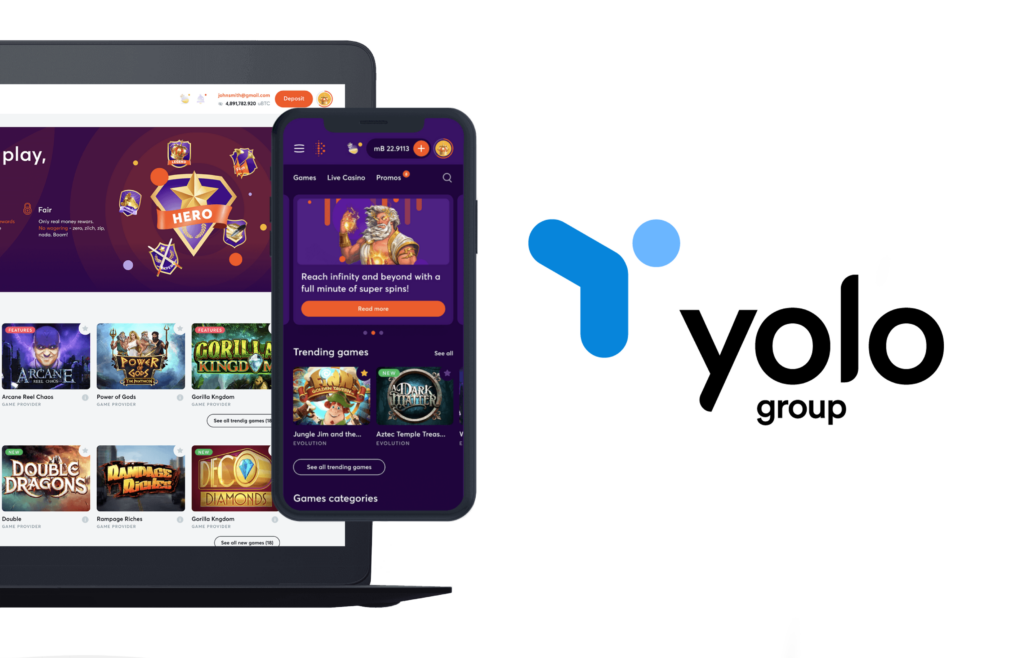 As the operator of several crypto-based gambling and sports betting brands – sectors seen as high-risk by traditional banks – Yolo Group faced a headache finding reliable banking services.
ONE has made understanding its customers' business models a key focus, allowing it to offer innovative and secure accounts for operational payments whilst satisfying all EDD and AML requirements.
ONE's speed and agility has empowered the next stage of Yolo Group's growth, through the provision of access to its global fiat rails and leading capabilities within the digital asset sector.
As a safe, adaptable, and competitively-priced financial services partner, ONE is perfectly positioned to change the way the gaming industry banks.
Tim Heath, founder of Yolo Group and GP of Yolo Investments
"Since we onboarded with ONE, the team has always been proactive in finding solutions, and this makes for a pleasant change in a sector where many banking providers' first instinct is to look to mitigate their perceived risk by saying 'no'. ONE spends significant time with its customers to build an understanding of the business model first, so that any concerns are addressed upfront eliminating issues further down the line. As well as facilitating the growth of our own business, we are now working closely with ONE to find new opportunities to proliferate their services across the entire Yolo Group ecosystem and beyond. We have a vast number of intra-group payments each month, and this has been hugely simplified with payments happening in a closed-loop environment. We recognise the KYC / AML requirements in today's financial world, and enjoy working with ONE proactively to facilitate the seamless and automated sharing of information, which ensures ONE has all the information it needs to move our money efficiently."

The challenge…
Gaming and sports betting companies always face challenges when seeking out fast, reliable, and secure banking options, particularly when they also operate with digital currencies.
AML hurdles tend to slow down the core business, making it a challenge for these companies to provide the speed of service that modern customers now demand.
Exorbitant fees, and the long waiting periods associated with opening new accounts only serve to compound the problem.
The solution…
ONE has revolutionised the onboarding process for gambling and sports betting companies. By leveraging its expert industry knowledge, ONE is able to complete thorough KYC and compliance checks without the type of delays which many have come to expect. Once they onboard with ONE, clients and suppliers are able to benefit from existing within the same banking ecosystem, providing them with the potential to make free and fast fiat settlements to other ONE customers and accounts.
At a time of considerable financial and regulatory uncertainty, ONE provides its customers with stability and a foundational platform for growth and prosperity. Through its integration with a multitude of banking partners, supported by a robust and global licensing regime, ONE embeds contingency and security-of-service within its platform so that its clients do not need to manage this themselves. Moreover, through its broad and competitively-priced product offering, including FX in up to 19 currencies, ONE provides endless financial flexibility and options, allowing its clients to thrive in spite of immensely volatile macroeconomic conditions.
ONE prides itself on providing an exceptional level of service, built upon a foundation of open and transparent communication and trust, which fosters strong client relationships. This includes 1:1 account management across the entire ONE network, open lines of communication via social channels, and a dedicated support team which works around-the-clock to ensure tickets are swiftly resolved.
The next step…
ONE and Yolo Group are working together to build the industry's best gaming and sports betting financial services partner.
As an early backer of ONE, Yolo Investments is helping ONE reach and onboard new customers throughout the entire Yolo Group network and beyond.
This is helping Yolo Group and Yolo Investments companies grow, as they now get to enjoy the benefits of ONE's services too, including simplification of business and treasury processes, cost savings, and the ability to move funds seamlessly between accounts and entities within the ONE network.
"ONE is not only a game-changer for Yolo Group, it's going to be a game-changer for our entire industry," says Heath. "This is the first time we have a partner that shares our approach and vision to revolutionising the world of banking. To work closely with a financial services provider which truly understands what you are trying to achieve is incredibly powerful. Now we want to share this possibility with others across the whole igaming and sports betting ecosystem."